Judge us by our deeds
More doorstep stories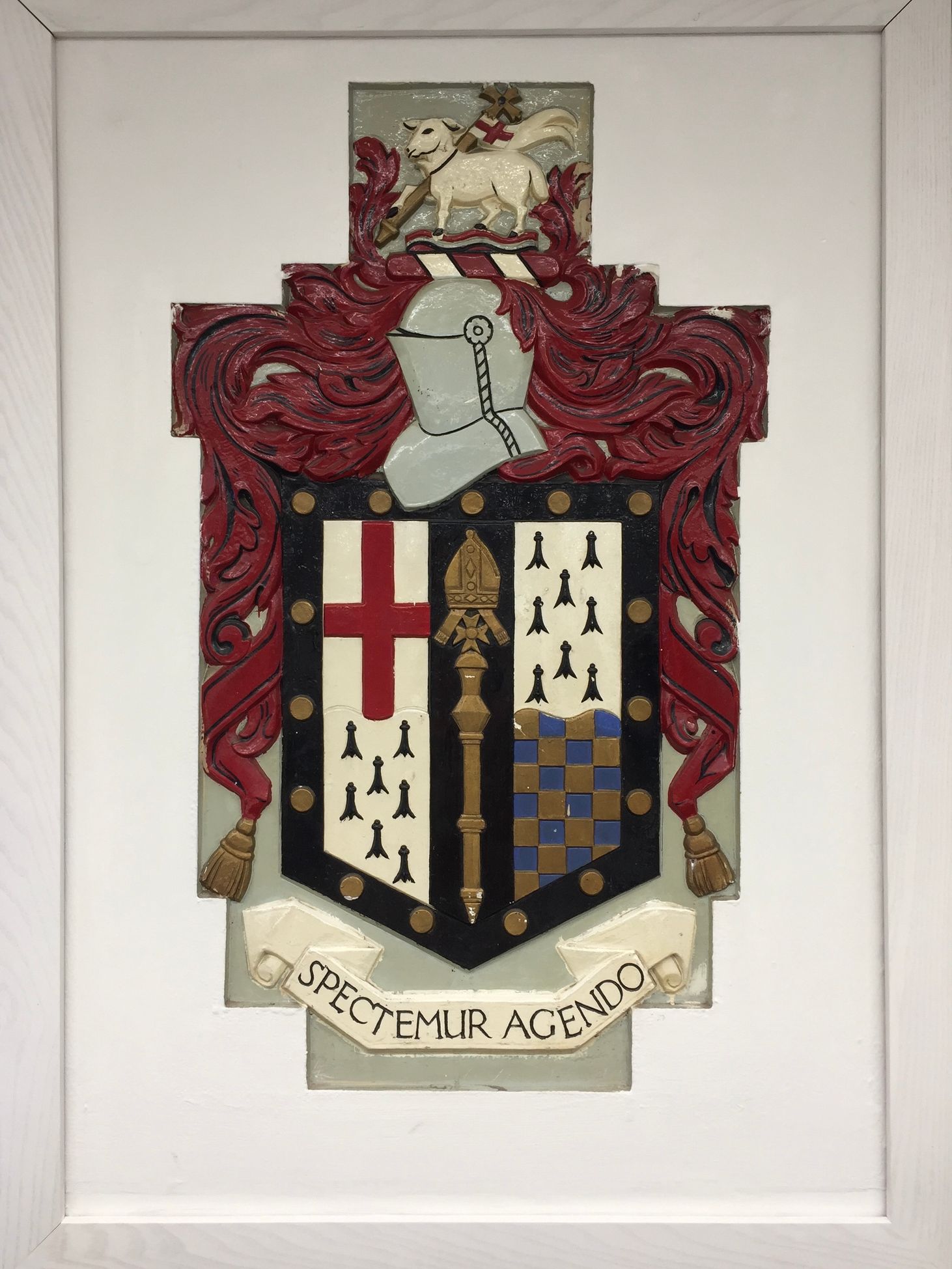 Lambeth Council's motto is Spectemur Agendo: Let us be regarded according to our conduct. Useful words for all politicians to reflect on.
---
Welcome, new subscribers. This newsletter is about my adventures in equality, social justice, politics, and anything else that grabs my attention. I've been quite absorbed by the politics bit recently but, by the time you read this, the local elections will be over and I, for one, will be glued to the results.
I thought I'd share one last canvassing story. This one's from Dudley, which elects its councillors in thirds. In 2019, Dudley North constituency turned blue from red and in 2021, all eleven Labour council seats were won by the Conservatives. This year, that trend has begun to shift. As the Financial Times reported this week, the result in Dudley could be seen as an indication of whether the Tories can hold on to their recent gains in former Labour strongholds.
Last week I spoke to a woman in Pensnett. She told me that she was born during the Second World War and her parents had a hard life. Her baby brother died as an infant and the family was homeless for a time in the late forties moving eventually to a home in Coseley. She moved to Pensnett with her husband when the estate was built on former mining land in the early 70s.
She told me she'd grown up listening to her grandparents arguing about politics. Her grandfather was a Churchill fan and her grandmother supported Labour. She wouldn't tell me who she was voting for but I could have chatted to her all afternoon.
---
I'm not re-standing this time and I've been looking through some old pics, reflecting on the past four years. It's been an amazing privilege to represent the people of Stockwell and serve on Lambeth Council's Cabinet. Good luck to everyone standing!
Interesting and useful links 🖇️
Here's a link to the LGBT Foundation's recent report on trans and non-binary people's experiences of maternity health care.
I was reading newspaper coverage about Roma people being discriminated against as they attempt to flee Ukraine. The experiences of Gypsy, Roma, and Traveller people in the UK are not much better. Here are three people's stories.
Learning points 🎓
I'm working on a project at the moment and learning that however similar to previous projects it might have seemed at the beginning, it's so vital to be ready to change course.
Day of the Week 📆
It's Dying Matters Awareness Week, designed to encourage all communities to get talking about death, dying, and grief in whatever way, shape or form works for them. Here's Maureen's story about caring for both her dying parents at home during the pandemic.
What am I reading? 📚
The news from the US this week about Roe vs Wade is horrendous. Here are some stories about reproductive freedom.
What am I listening to?👂
This is a great podcast with the writer, Stella Duffy
Joy-giving things 😍
Have some guinea pigs!
Wishing everyone a very happy Friday
Lucy x
---
If it's your first time reading this newsletter, maybe you'd like to subscribe to make sure you don't miss an edition.
If you enjoy this newsletter and get something from reading it, could you do me a favour and tell your friends 📣
If you like ChangeOut, you can buy me a coffee! ☕️
All past issues of the newsletter are here and available to all subscribers. I write this newsletter for free because I believe in sharing progressive ideas that help us work towards a truly equal world. If you believe in this too and want to help support me, why not sponsor my work with a paid subscription?
ChangeOut Newsletter
Join the newsletter to receive the latest updates in your inbox.