They brought more than one sign
Be prepared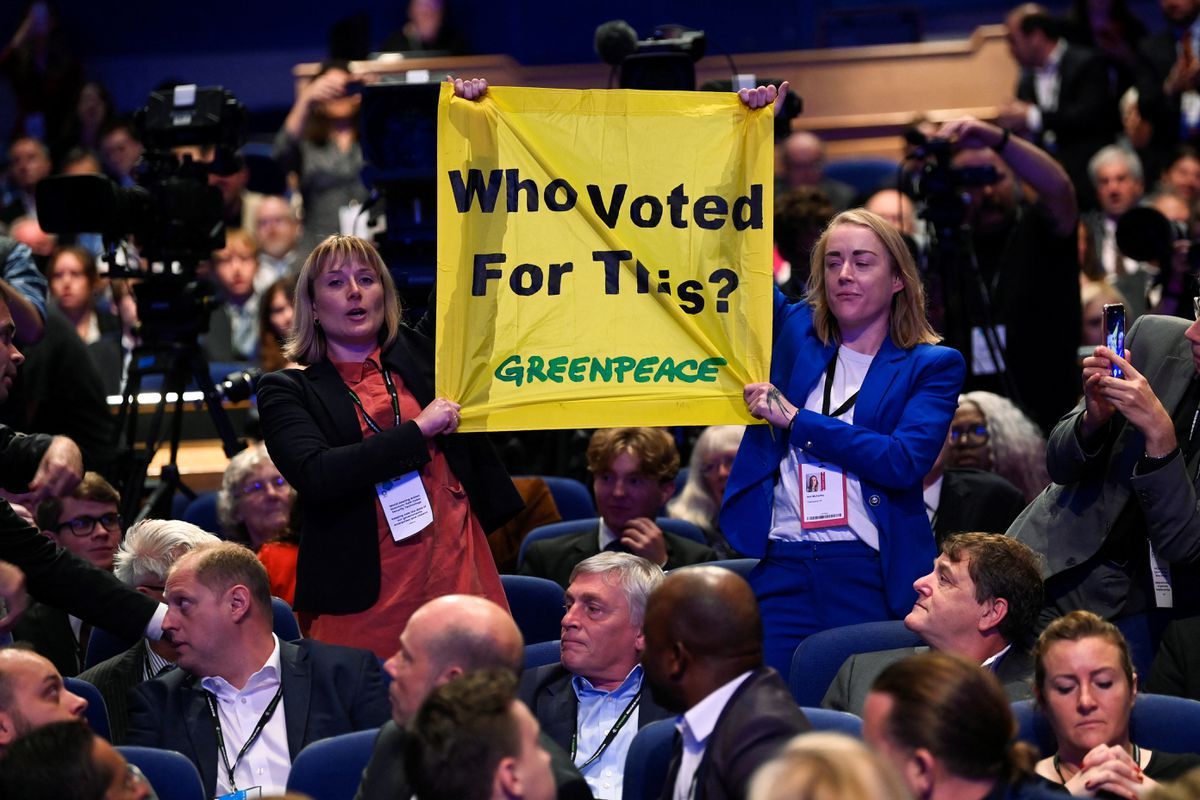 Liz Truss' Conservative Party conference speech in which she talked about fracking with consent was disrupted by two protesters. They turned out to be Greenpeace UK's head of public affairs, Rebecca Newsom, and policy officer, Ami McCarthy, who held up a sign reading "Who voted for this?".
When that sign was confiscated by security guards, they held up another one. "They brought more than one sign" trended briefly on Twitter. I smiled to myself thinking of all the times I have back ups for my back ups.
I'm also happy to see the level of political activism at some of our biggest charities recently. Well done, RSPB.
Links of the week 🖇️
This Pro Bono Economics event on what the Government's (current) spending plans mean for charity finances might be of interest
Bond has published this anti racism guide.
David Lacey has kicked off a discussion about the need for a network for fundraisers from working class backgrounds.
Day of the Week 📆
It was National Poetry Day this week.
Each year we come together because voices, words and stories help to bridge understanding in our community.
What am I reading? 📚
In honour of National Poetry Day, I re-read Dylan Thomas' Under Milk Wood.
It is Spring, moonless night in the small town, starless and bible-black, the cobblestreets silent and the hunched, courters'-and- rabbits' wood limping invisible down to the sloeblack, slow, black, crowblack, fishingboat-bobbing sea.
I recommend the Richard Burton audio version.
What am I watching? 👀
I wasted some time watching Inside Man so you don't have to.
What am I listening to?👂
How about a bit of Johnny Marr?
Joy-giving things 😍
Here's a happy tree from the other end of my road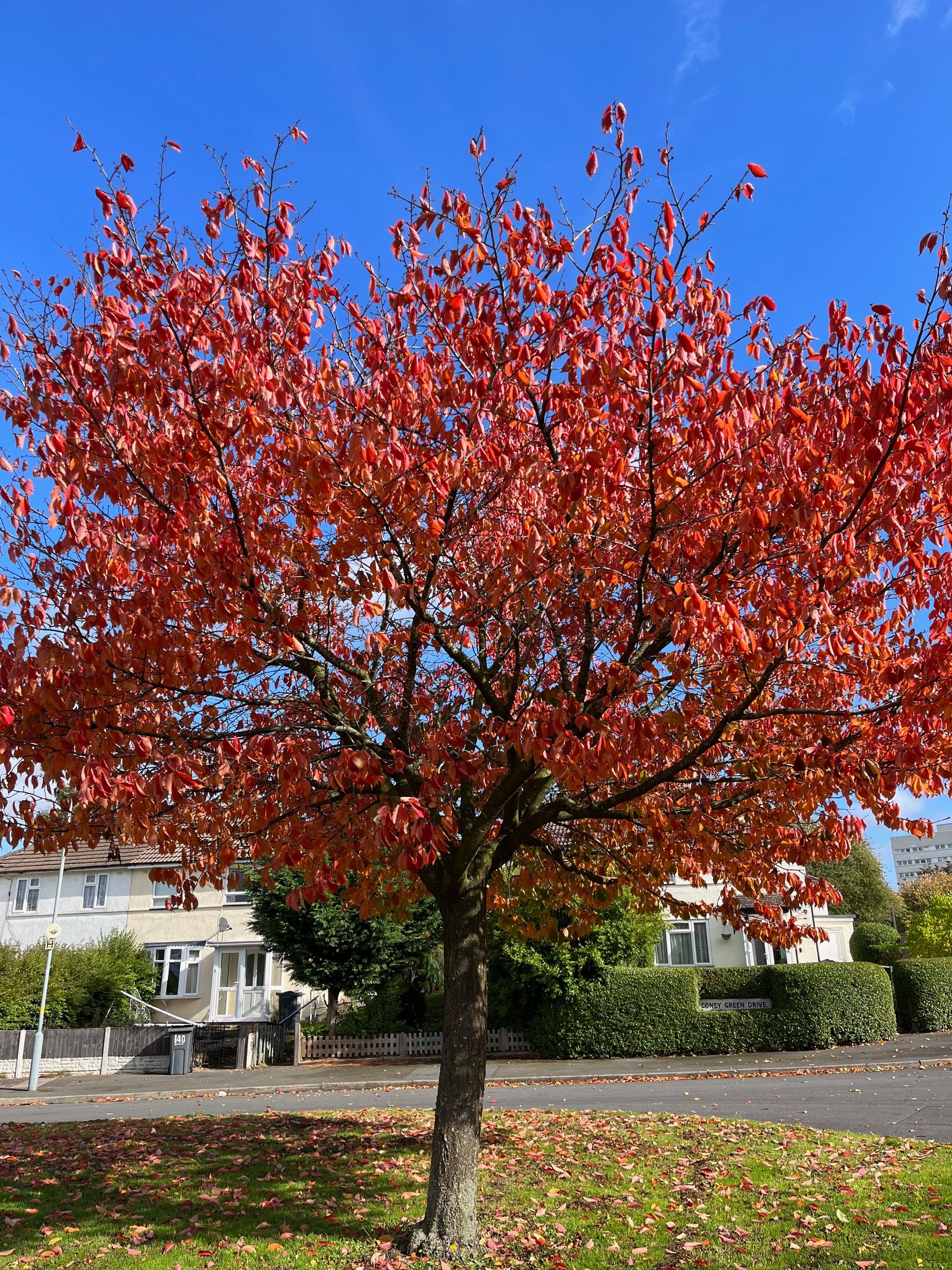 Have a great weekend.
Lucy x
---
If it's your first time reading this newsletter, maybe you'd like to subscribe to make sure you don't miss an edition.
If you enjoy this newsletter and get something from reading it, could you do me a favour and tell your friends 📣
If you like ChangeOut, you can buy me a coffee! ☕️
All past issues of the newsletter are here and available to all subscribers. I write this newsletter for free because I believe in sharing progressive ideas that help us work towards a truly equal world. If you believe in this too and want to help support me, why not sponsor my work with a paid subscription?
Thank you so very much to the lucky seven of you who do this already 🙏
ChangeOut Newsletter
Join the newsletter to receive the latest updates in your inbox.