Managing an online community - what we learned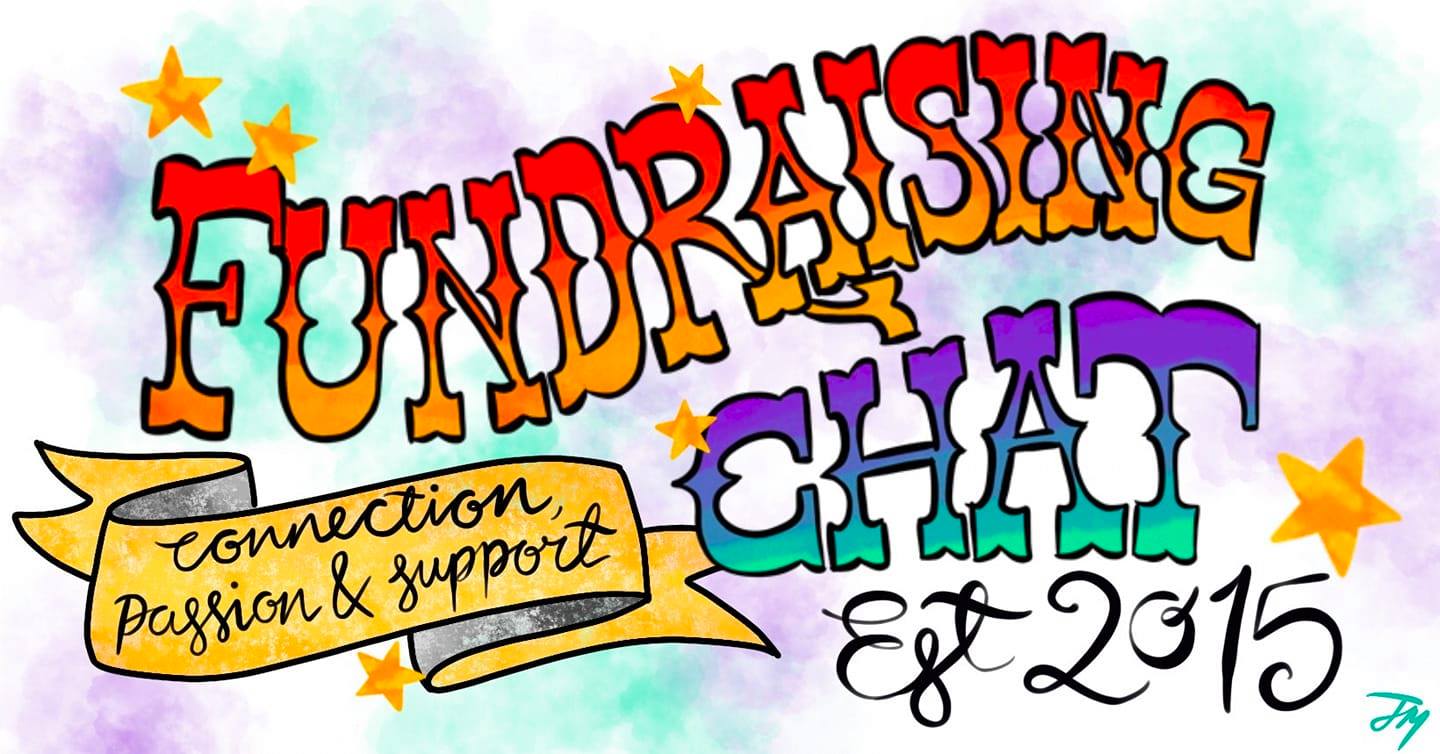 (This article originally appeared on civilsociety.co.uk on 08 Nov 2021)
My colleague, Lesley Pinder, and I recently stepped away from managing the popular Fundraising Chat Facebook group after 6.5 years. We wanted to share what we've learned along the way.
---
Recognising the need for fundraisers to have a private space in which to connect, we set up the Facebook group Fundraising Chat in 2015. We had been running a fundraising-focused Twitter conversation before then, but we thought the new group might encourage people to share their experiences, partly because more people use Facebook and partly because Twitter is public and there was a lot of negativity at the time around fundraising techniques.
Since then the group has grown to nearly 17,000 people. As we hand over the reins to a new admin and moderation team, we thought we would share some learnings about accidentally becoming online community managers.
Start as you mean to go on
It is easy in hindsight to identify the things we did to set strong foundations for Fundraising Chat, though in reality it was all quite instinctive. We knew we wanted to create a space for all fundraisers, regardless of seniority or location, to share experiences and seek support and we had two core values that informed the group then and now. The first was, simply, that this should be a safe space for fundraisers. The second was that Fundraising Chat should never be used for financial gain, either by us as founders or by members. These two rules helped us navigate issues that became more nuanced as the group grew and they expanded to become the rules we have now.
For example, "no financial gain" quickly evolved to include not using the forum as a focus group for your business, removing recruiters who only ever posted job ads and deleting posts that were blatantly self-promotional or about profile-building. This also meant that we didn't allow fundraisers to share their own fundraising campaigns. We often had pushback and promoting a business or self-recommending has always been the kind of content we deleted the most. It baffled us that people would ever think it was appropriate to try and benefit financially off the back of the work we did for free to create that group. It wasn't and should never be seen as an easy marketing channel.
Being very clear when you set up a community of what values you want it to live by is key, even if you're not sure yet exactly how that will manifest. Facebook groups have some default rules that group owners can use, which are a good starting point.
For fundraisers, by fundraisers
When we set up the group, we thought it would be a place where fundraisers could talk about the issues facing the sector in 2015. Quickly though, it became clear that Fundraising Chat filled a much-needed gap for fundraisers, especially lone fundraisers or those in smaller teams, to get day-to-day support with the challenges they were facing. We were approached a few times by people or organisations who wanted to use the group for their own agenda or who had views on how it should be run, but it was never for us to decide what it should be for. That was dictated by the members and how they chose to use the group. Looking at recent threads, we have comments varying from tips on t-shirt suppliers and advice on customer relationship management systems to discussions on harassment in the sector and ethical recruitment. We have had members tell us that Fundraising Chat is the place that they can go for advice, support and to connect with others.
We never had any issues with people creating and promoting spin-off groups that might dive into more specific areas of fundraising or specific challenges that people faced. Far from viewing these as competition, we were pleased, as we knew that Fundraising Chat couldn't be all things to all people.
The power of collective wisdom
One bonus of Facebook rather than LinkedIn is that it isn't connected to your job title. Every member of Fundraising Chat is equal, everyone's voice or experience is valid and the same rules apply to everyone. When someone posts a question, they will get advice or a response from multiple people with different perspectives. It has become a source of collective wisdom, where a fundraising director of one of the biggest national charities can offer advice to a lone fundraiser in a tiny charity or vice versa.
However, it is interesting how some people have responded to this democratisation of knowledge – this "new power" approach to learning. Not everyone thinks that all voices are equal, and some believe that they know better. Perhaps it makes people nervous to see that wisdom can be found in many places, not just on conference stages or in boardrooms. We know that collective wisdom is the strength of the group and that the minute hierarchy is introduced it will lose what makes it special.
Moderation and housekeeping
As Fundraising Chat grew, it became clear we would need help. We grew our team to five by inviting three active members of the group to become moderators. Having a group of people to sense-check decisions was extremely useful, and practically speaking it meant that there was usually someone available to moderate content if required and offer reassurance when we had to make a big decision. There were only a couple of instances when it was just the two of us making decisions.
It also helped to put a few housekeeping things in place that kept the group tidy and made moderating easier. We grouped some content types – such as job adverts, event listings, blogs and podcasts – into monthly threads which made it easier for people to find them and stopped the main feed getting clogged. Typically, the Fundraising Chat jobs thread has around 150 jobs posted a month. We also use the Facebook functionality which allowed us to ask questions of new members before we approved them; this helped us ensure that the group was for fundraisers only. Simple tools such as these made moderation much easier.
Setting clear boundaries
Still, even with a moderating team, as the group grew it became tricky for us to switch off. We tried not to over-moderate comments but there were regular discussions behind the scenes. The vast majority of people posted within the rules or, when they broke them, did so unwittingly and always apologised. But dealing with the minority who did not take well to being removed, being disagreed with or having their posts deleted occupied us at all hours. More than once we were contacted by people in our sector upset that their posts had been removed and demanding an explanation. Interestingly, these demands were often directed at the younger and less senior in role of the two of us. Furthermore, while 80% of Fundraising Chat members are women, 90% of those we have removed for repeated rule breaches are men.
As the group grew, so did our confidence that this was our group and our rules and that we didn't owe anyone an explanation. But speaking truth to power can still be anxiety inducing, even though we knew our decisions were always genuine and values-based.
We gave two recommendations to the new team: stand by the mantra "our group, our rules"; and, to set their own boundaries.
What next?
After six years of looking after Fundraising Chat we knew it was time to pass it on to a new admin team. We also knew that there could be more opportunities with Fundraising Chat to grow and develop, especially around issues of social justice and equity in our sector, but we didn't have the energy needed to take it into new territory.
We also didn't want to be the type of founders who stand in the way of change. Now more than ever, fundraisers need a safe space to learn and connect that is created by them and for them. With new hands and hearts looking after the group, we know that it will continue to be that space.
ChangeOut Newsletter
Join the newsletter to receive the latest updates in your inbox.