The ones who came before
Equality in women's football, charity shops, and James Baldwin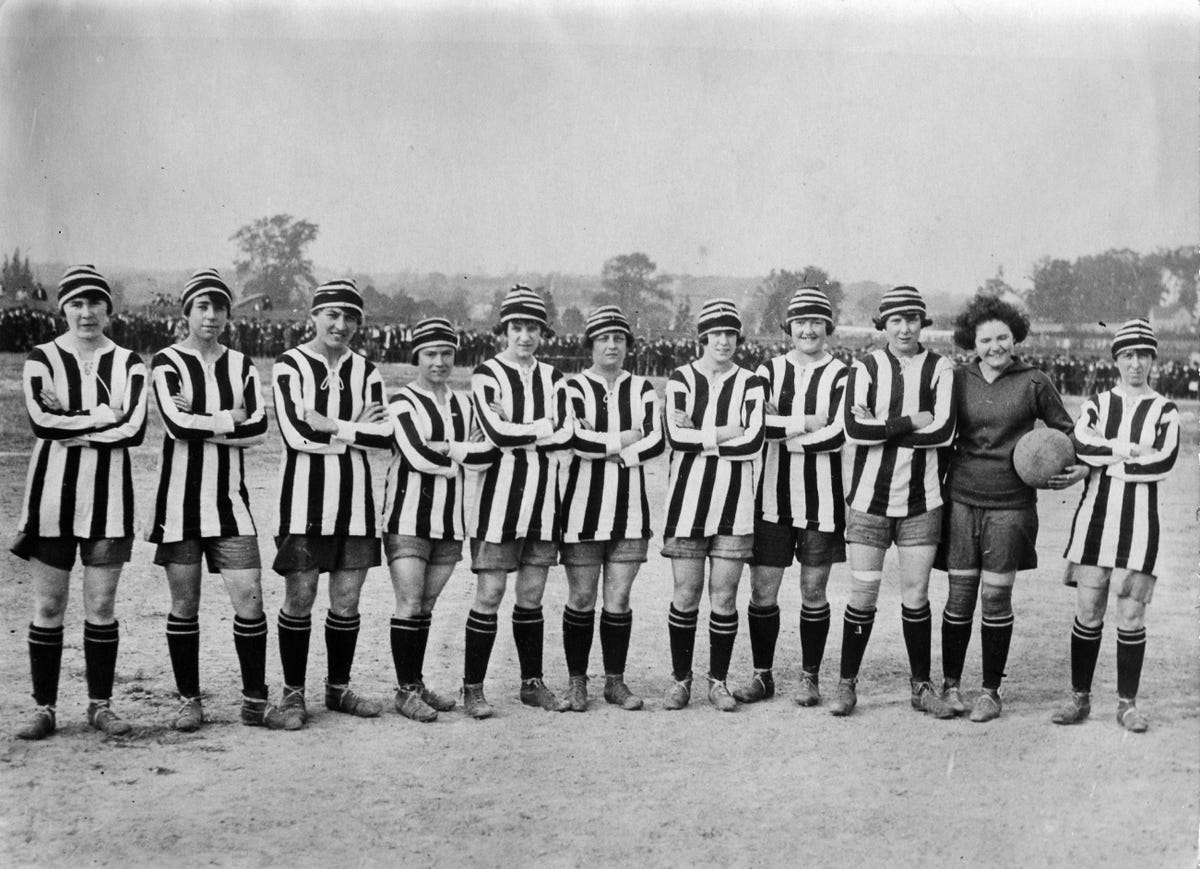 What a wonderful result for the Lionesses! Their victory inspired me to read more about the history of women's football. I loved reading about the Dick, Kerr Ladies' football club, formed in 1917 by women workers at Dick, Kerr & Co, a munitions factory in Preston, coincidentally where my great-grandmother was from. She was related to Nat Lofthouse, but had moved away before the team was formed. I wonder if she knew any of the players. More history of women and girl's football in the UK here.
It is disappointing that after 100 years of history of being excluded from the men's game, and the historic victory in the European Championships, women and girls are still having to fight for equal access to play football.
It was hard to avoid noticing the lack of players of colour in the England Lionesses team, however. You can't be what you can't see.
---
Over the last year or so, knowing we would be moving, I've been trying to pare down the amount of stuff I own. I've sold some clothes on Vinted which works quite well, given several boxes of books to my local library and donated bags upon bags of things to a range of charity shops.
Now, I love a charity shop. I used to oversee a team running 27 of them! Each of our shops represented a staff and volunteer team of around 50 people. The friendship and camaraderie was there to see. We offered work opportunities for a wide diversity of people in their local community, while raising vital unrestricted revenue for charity. The fundamental principles of reuse/reduce/recycle have always been at the heart of the charity shop model. Plus the fun of themed, seasonal window dressing, upcycling worn out discards into new treasures, and the joy of a bargain. I love it all.
It's therefore pained me recently when I've had very variable experiences dropping off my donations. Very often the shops haven't had space to take items in, which is a shame as I remember us always being desperate for good quality stock. Even worse is when no one's really bothered to say thank you. Plus, these shops are literally the shop window of whichever charity they represent so it's not good. It's all been a bit dispiriting. But - I will persevere!
---
Links of the week 🖇️
Link to early bird tickets for the Beyond Suffrage conference which is "open to all women from minoritised ethnic communities currently serving on boards, or actively seeking board positions."
Handy tool kit to help people talk about health inequalities.
Day of the Week 📆
James Baldwin would have been 98 this week.
What am I reading? 📚
I'm currently reading this fascinating book, The Fire Is upon Us, about the 1965 University of Cambridge Union debate between James Baldwin, one of the leading voices of the civil rights movement in America, and William Buckley, one of the movement's fiercest critics.
What am I listening to? 👂
To continue the theme, you can listen to James Baldwin's 1965 speech here.
What am I watching? 👀
I loved this clip of Duran Duran coming offstage after their amazing homecoming show to close the Commonwealth Games in Birmingham.
"It's not fear, it's adrenaline"
Sorry, not sorry.
Joy-giving things 😍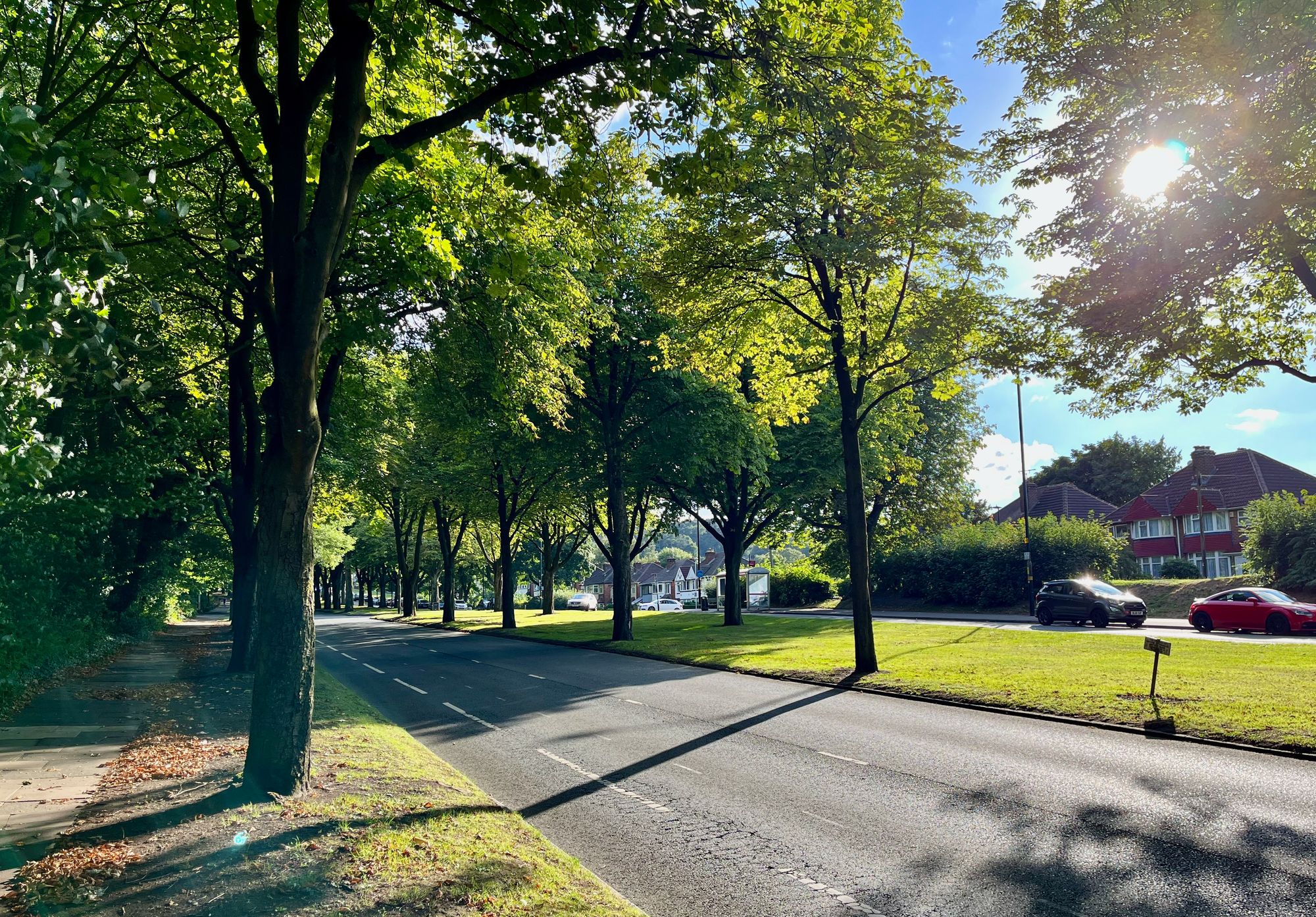 That's it for the week, and for a couple of weeks as I'm trying to have a bit of down-time. Back soon.
Take care
Lucy
P.S. However hard stuff feels at the moment, it will get better and the sun will come up tomorrow ❤️
---
If it's your first time reading this newsletter, maybe you'd like to subscribe to make sure you don't miss an edition.
If you enjoy this newsletter and get something from reading it, could you do me a favour and tell your friends 📣
If you like ChangeOut, you can buy me a coffee! ☕️
All past issues of the newsletter are here and available to all subscribers. I write this newsletter for free because I believe in sharing progressive ideas that help us work towards a truly equal world. If you believe in this too and want to help support me, why not sponsor my work with a paid subscription?
ChangeOut Newsletter
Join the newsletter to receive the latest updates in your inbox.