Thank you for the thank you
Women and climate justice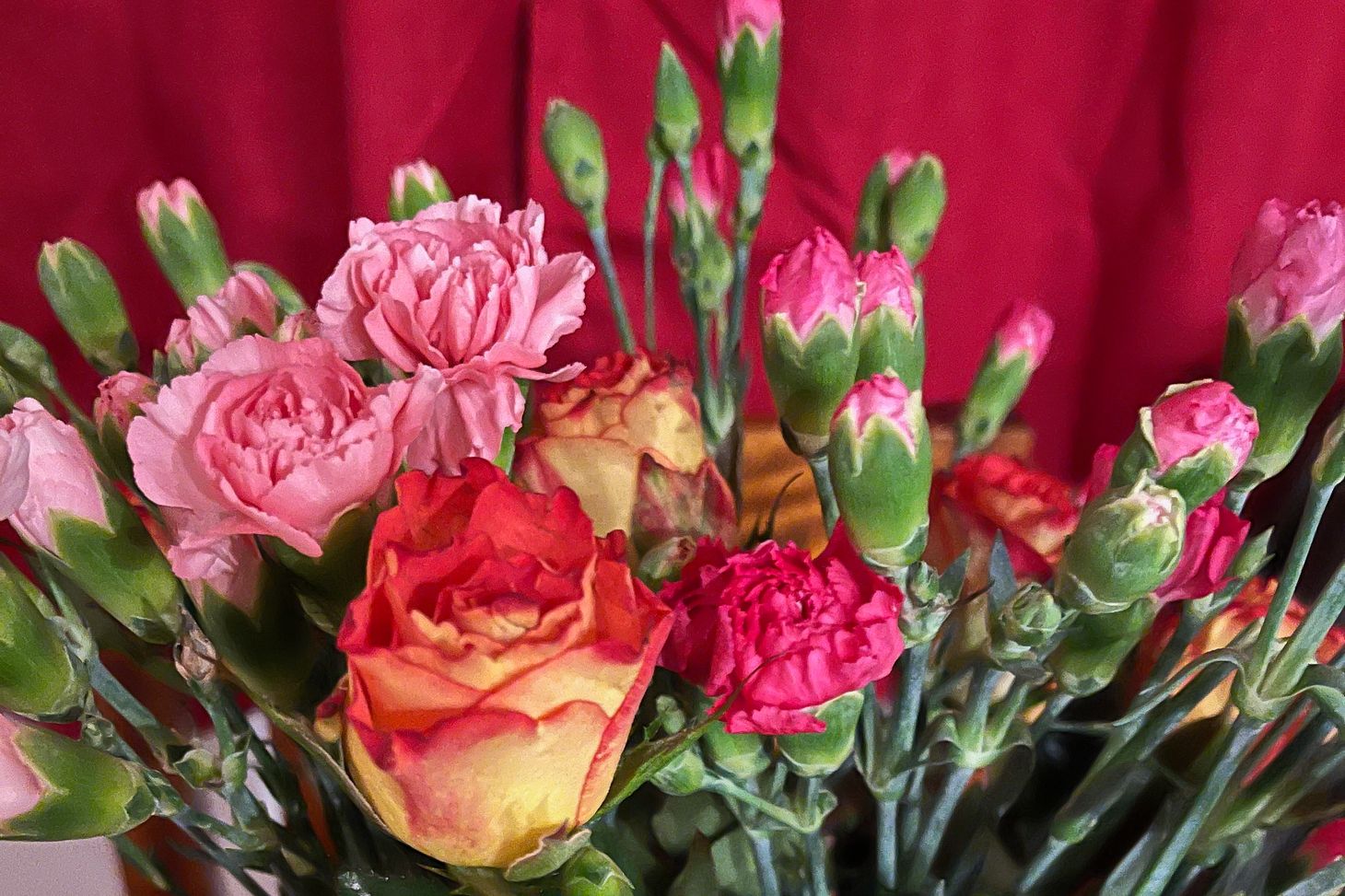 I was invited to speak at Sandwell Cooperative Party's branch meeting this week about women and climate change. I have to confess I felt a little out of my depth. But the audience seemed to appreciate the talk and we had a really engaged discussion. And it's not often in political meetings that you get a beautiful floral thank you. The flowers in the picture above are definitely perking up a grey time of year.
What I was reflecting on while I did the prep for the talk is how more of us, if not all, of us are going to have to get more comfortable with talking about climate change, and get more people involved in combatting it. It's not about individual actions, it's about collective action. (Did you know that BP and others came up with the term "carbon footprint" to let themselves off the hook)
I was also struck by how little information I could find that focuses on women in the UK and our experiences of climate change and its impacts. I did find this report from the Women's Budget Group and Women's Environmental Network. Given that women are more likely to be living in poverty than men and more likely to be making decisions at the household level, this is an area of policy that needs much more attention.
---
This week, Jaz Nannar and I worked with a group of charity Chief Executives successes and barriers to progress on building equity and inclusivity into their organisations. The causes represented included physical and mental health, the environment, education and the arts.
This discussion, plus some client work we're doing, leads me to think that lots of organisations are doing things and recognising that change is necessary but they're treating this work as an add-on, so are finding it hard to keep it on the agenda.
If this is you, let me know. I can definitely help.
Interesting and useful links 🖇️
My timeline lit up this week with friends looking for the rainbow-est areas of the UK when the ONS released its findings about Sexual Orientation from the 2021 Census.
Join the UN Compact on their Countdown to International Women's Day to learn more about gender equality around the world.
The NUS published its independent report into antisemitism within the student movement. It is damning. But it was published alongside a comprehensive action plan and I was impressed to hear the NUS' Director on the Today programme apologising unreservedly and committing to transparency and accountability while making the necessary changes.
Learning points 🎓
Hope is the belief in the plausibility of the possible, not only the necessity of the probable.

Love this quote from Moses Maimonides, the 12th century philosopher. This might be my new mantra.
Goliath is more likely to win, but sometimes David wins.
What am I reading? 📚
I've just finished Tomorrow, Tomorrow and Tomorrow. Really enjoyed it.
What am I watching? 👀
We went to see "I Wanna Dance with Somebody"
Naomi Ackie's performance as Whitney Houston is incredible.
What am I listening to?👂
The wonderful guitarist, Jeff Beck, very sadly died this week.
I love his solo towards the end of this Kate Bush track. You hardly know he's there and then, suddenly, boom.
Joy-giving things 😍
Take me to Detroit immediately!
Feet don't fail me now
Have a great weekend
Lucy
---
If it's your first time reading this newsletter, maybe you'd like to sign up to make sure you don't miss an edition.
If you enjoy this newsletter and get something from reading it, could you do me a favour and tell your friends 📣
If you like ChangeOut, you can buy me a coffee! ☕️
All past issues of the newsletter are here and available to all subscribers.
ChangeOut Newsletter
Join the newsletter to receive the latest updates in your inbox.