Difficult conversations
The limitations of training and going backwards on LGBT+ rights
This week I had a (not difficult) conversation about training for difficult conversations. It got me wondering about the content and tools you'd use to train people to have difficult conversations. That led me to thinking about the context which has to support the people within it to have constructive conversations, difficult or otherwise. In the workplace, we often turn to training of individuals as solutions, rather than thinking about the structures and tools that people need around them, and what happens before and after the training too.
When I'm asked to do "EDI training" I generally end up in a much wider discussion about the need to change workplace culture, systems, processes and systems. Any amount of training of individuals alone isn't going to be enough to tackle a broader set of issues, although, of course, it can be an important part of the mix.
---
I joined the Pride March in Birmingham a couple of weeks ago. I think it's the first time I've felt a sinking feeling going to a Pride, rather than feeling a general sense of onward progress. Hungary. Uganda. Florida. The UK. I could go on.
This backwards motion seems to be taking place at a pace that's too much for me. I started this newsletter to share good practice and it's hard to watch the progress I thought we were making being unravelled.
The real world consequences for young people are devastating. Here's Just Like Us' recent report.
---
I'm going to take a break from the newsletter for a while. I'm working on Labour's West Midlands Mayoral Campaign towards the elections next May and that's going to be pretty full on. I've been sending these out almost weekly since early 2020 and it's time for a break. I have had so much wonderful feedback and I'm very grateful to you all. All the content from previous newsletters will live on on my web site and you know where to find me.
Interesting and useful links 🖇️
Campaigning resources for progressives from the US.
Some online training on EDI. I know I said I wasn't much into EDI training but this could be useful as a first step intro to the topic.
A blog on how researchers can avoid stigmatizing language.
What am I watching? 👀
I found this programme about young people in the care system really fascinating.
What am I listening to?👂
Astrud Gilberto died. I often live my life with a bossa nova soundtrack (in my headphones anyway!)
Here's my favourite track by her.
Joy-giving things 😍
I crossed the road to see if the crocheted (sp?) post box on top of this one had another on top of it, and so on. It didn't but never mind.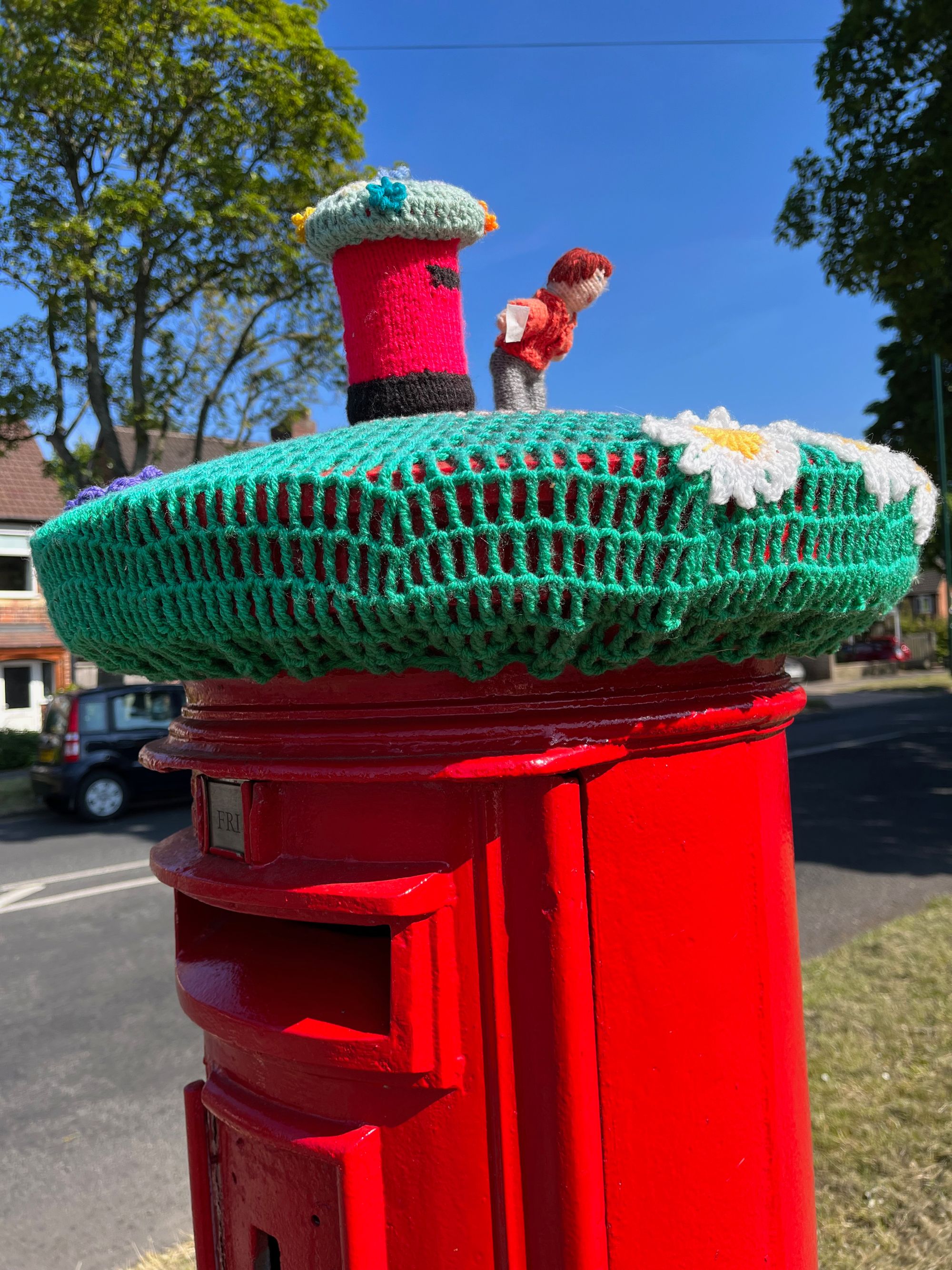 Have a great weekend and never stop believing we really can make this world better for all of us but we've got quite a fight on our hands.
Over and out - for a bit.
Lucy x
ChangeOut Newsletter
Join the newsletter to receive the latest updates in your inbox.